Happy Christmas Eve bookish buds! For some reason the holiday season hasn't been very merry for me. It has had moments of goodness, but there has mostly been a shadow of grey hovering over me.
There are a few things I think that have been consistently triggering this feeling. I have tried to avoid them, but sometimes you have to face your demons. Anyway, I preface this post with some less than joyous tidings because I think this will be my last post of the year.
I have mentioned a couple of books that I intended to read to finish off the year, but I don't think I am going to cram them in. I think I am going to take it easy for the rest of the year to help restore my mental health and to also try to enjoy the holidays with my family as best as I can.
Below are some of this year's notable reads that I wanted to share with everyone. I will also remind everyone that these all have reviews in some form on various sites, and to check out the drop down link beneath 'Book Reviews.' I included the links to my full reviews below and also some comments on books that I REALLY think everyone should be reading.
My first review of the year: The Lying Game by Ruth Ware [x]. This one straddled between 2017-2018, but I still counted it as my first completed book of this year. 
A newer book that you enjoyed: Jane Doe by Victoria Helen Stone came out this year, and it was way better than I expected it to be! There is a of course a thriller element to it, the protagonist is an antihero, seeking justice for her best friend who was greatly wronged by a narcissistic man. There are so many comments on social justice and injustice in regards to gender in this. And it definitely gives you down with the patriarch feels! I recommend to all my feminist friends 🙂
An older book that you enjoyed: A Wrinkle in Time by Madeleine L'Engle. This is YA one that is really beautifully executed. I loved how it was so many genres wrapped into one, and they all worked very well together. 
A book I feel is not well known, but deserves all the recognition and praise: If you
enjoyed books like The Kite Runner, I highly recommend Small Country [f: Petit pays] by Gael Faye. It isn't set in Afghanistan, but in Burundi, and tells a similarly tragic yet beautiful tale of friendship, family, and growing up in a country that descends under the cloud of occupation and warfare. Originally in French, I read the English translation and found the language to be so poignant still. This read might be small, but it is definitely mighty! 
A hyped up book that lived up to the hype: How to Walk Away by Katherine Center. If you're someone like me who occasionally needs to break up serious fiction, thrillers, and mysteries with something more lighthearted, this is a great read to pick up! Its wry, empowering, and I mean…who doesn't have a thing for a surly Scottish man? 😉 Check it out as a summer read or a summery read to break through the grey-ness of winter! 
My absolute favorite book (can only select one): The Seven Husbands of Evelyn Hugo by Taylor Reid Jenkins was amazing! It touched me very deeply. This one is great for so  many reasons. Its well written, highly addictive, and heart wrenching. But seriously just read it. You will have no regrets, I promise. Favorite quote (out of many): "…knowing there are all different types of great love out there, is enough for me for now."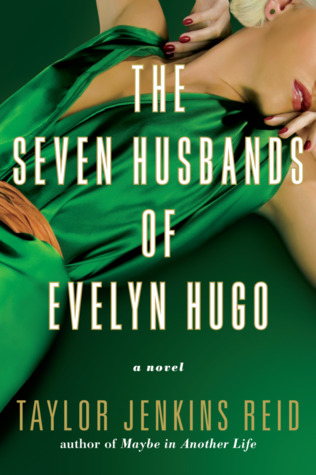 The longest book I read: The Fiery Cross by Diana Gabaldon came in at 1,443 pages! And I felt every single one of them haha. This book is in the Outlander series. And while it was a fun one because I did it as a buddy read with my bookish bestie, I felt it went on forever and ever. It was still convenient because I read it when I was flying around a bit earlier this year, so I didn't need to pack another book 🙂
The shortest book I read: The Orange Girl by Jostein Gaarder came in at 151 pages. I read this for the #BoutofBooks read-a-thon challenge and it really helped keep my motivated to plow through more books due to its length. It was also SO beautifully written. I highly recommend this one if you haven't read it!
Books I did not finish this year (or least favorite): Northanger Abbey & The Adventures of Sherlock Holmes. I just don't think I am one for classical reading.
My last review of the year: For Better and Worse by Margot Hunt was a thrilling read about how far a person might go to save a person they love. This one kept my attention throughout and I actually finished it in a day and a half. I wasn't as keen on the husband's POV and the rushed wrap up at the end, but I would still recommend this one.
All in all, I read "40" [d: veertig] books this year, and FINALLY completed a Goodreads Challenge! I feel like it is an accomplishment and was the perfect amount of books for me to read in a single year. Originally I started out at 30 [d: dertig], but met that goal end of October/Early November, so I tacked on 10 [d: tien] more books thinking over enthusiastically "I got this. I can do this." And for once, I actually did succeed, hah!
Knowing I can get to 40, I think I will aim for that number and then if I meet it early, I can increase the count 🙂 I am not yet confident to increase my number of books to 50, and maybe I am not meant to get that high of a count. But either way, I am content with where I am now, and what my initial goal is for the coming year.
I hope everyone has a wonderful holiday! And if you are one of those people who doesn't get much face time with your family whether by your choice, theirs, or due to circumstance, know that I can be someone who cares and will do my best to spread some holiday cheer or at least make you laugh with my terribly awkward jokes. Seriously DM me on Insta, Twitter, or just comment below (I won't approve it, so no one else has to know you are struggling if you do not want them to). You do not have to be alone this holiday season. 🙂
Here's to 2019 my friends [d: mijn vrienden]!