I have a feeling there will likely be unpopular opinions for this post. And that's ok. Diversity is what makes the world go round, ja/yeah?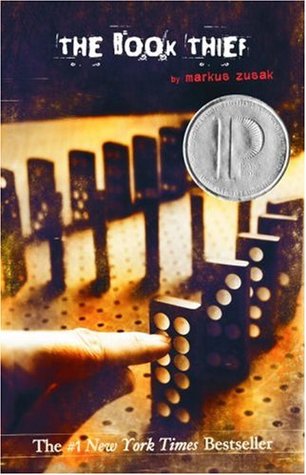 I really wanted to love this book. I wanted to rave about it in this review. I wanted to proclaim my undying love to it. And maybe it's because I am reading this so late in life. Maybe because I saw the film first my opinion of the book was slightly tainted. (Although truthfully, it wasn't even that memorable, so I didn't have too many spoilers that came from the film to the book.) I could probably come up with more reasons/excuses to try and place blame on myself for not LOVING this book, but we would probably be here all day.
We'll start with the bad & the ugly.
In short, it was long. The protagonist wasn't all that interesting. Sure, she's a little girl, and it's a coming of age story, so I get there is a lot of development & realizations of "this is the world we live in, how terrible and unfair," but I just didn't feel a connection to her. Her suffering didn't move me for the majority of the book. It wasn't until the end when I felt anything for her, and again, most of my sad feelings were directed at other characters.
Another thing I noticed was that my mind drifted off several times when reading this, and I felt the full 547 pages of this book. It felt really, really long to me. And I get we need more connections with the characters, so perhaps that was why the length was what it was, but I just felt like COME ON, IS ANYTHING EVER GOING TO HAPPEN? too many times.
There were a few moments where I would breeze through chapters, anticipating what was coming next, but those moments were few & far between for me.
Enter the reasons for the 
rating.
Now onto the good things that redeemed this for me & made me want to finish.
The writing was beautiful. It was lyrical and wrought with personification at every opportune moment. Everyday feelings, objects, etc., were given human dispositions that made sense, and added to the quality of writing.
The choice of narrator was unique and made for creative storytelling. I felt like having an 'impartial,' or 'unbiased,' narrator might have played into my lack of feeling for certain characters. But otherwise, I thought it was a creative aspect of the story. It made the pages go by quicker.
Another thing I liked about this, is something that I often struggle with as far as WW2 books goes. And that is the emotional toll a story takes on you. For me, this one this wasn't super heavy on the emotions.
Sure, there were parts of it that were sad. And the descriptions of certain things were intended to be heartbreaking, but it wasn't horrific or super dark like other books set in this era that I've previously read. It was just like "meh this is depressing," but not debilitating where I would need a break from books set during this time period.
I did feel a certain prickling behind my eyes during Part 10. However, the resolution was kind of rushed and glossed over. Which is fine, it served it's purpose. So there were some redeeming qualities in the final few sections.
I would probably recommend this to people. But I have read other books from this time period that I have enjoyed more, so this one would be just an "if you have the time," or "if you want to read more experimental type writing," sort of recommendation from me.
Anyone else not a fan of this one? Or do I stand alone? Any other good recommendations from the WW2 era? Or any other good books in general that you're reading?
Let me know bookworms!